Iconic pleasure
The sex toy that started it all is back for LELO's 20 years of pleasure anniversary! LILY™ 3 is an iconic mini vibrator that'll guide you on a passionate journey, triggering your senses for an unforgettable experience. Despite its petite size, it packs a wide range of vibration settings inside its ergonomically shaped body. It is an ideal toy to help you unlock the universe of pleasure at the palm of your hand.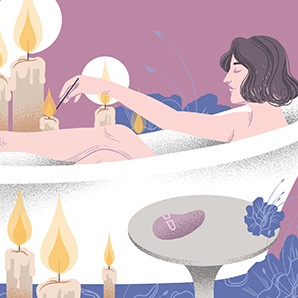 1) Prep
Add a liberal amount of LELO Personal Moisturizer onto LILY™ 3 and your body for the smoothest experience.
2)Engage
Turn on the device and slowly explore different pleasure settings.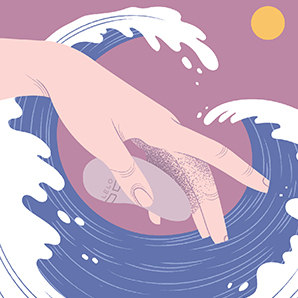 3)Indulge
Find your sweet spot where it feels the best, and tease your way to a powerful orgasm.
The launch of LILY™ 20 years ago initiated a sudden increase in demand for elegant and efficient concepts. It started a revolution in sex toy design, feeding the collective desire for more beautiful intimate objects. Along came LILY™ 2, which reaped the same success as its predecessor. And now, for the 20th anniversary of LELO, we're proud to present LILY™ 3 to the world, the upgraded and more powerful version of this iconic sex toy, and continue to break taboos and stigmas surrounding sexual pleasure.
SPECIFICATIONS
:

Materials:
Body-safe silicone, ABS plastic
Size:
39 x 34 x 74 mm / 1.5 x 1.3 x 2.9 in
Battery:
Li-Ion 3.7 V with 300 mAh
LILY™ 3
USB-charging cord
Satin storage pouch
Warranty registration card
Detailed instruction manual
The 1-year warranty covers you up to one year after the purchase date. If a problem occurs within this time, you can file a claim to receive a free replacement. Just save the receipt!
The 10-year warranty covers your product for ten years after your 1-year warranty expires.