LELO DOT™ is a clitoral pinpoint vibrator used externally that allows for multiple orgasms. Traditional vibrators may numb the area around the clitoris and, more often than not, prevent you from experiencing multiple orgasms. But, thanks to its soft and bendable tip and revolutionary elliptical motion, LELO DOT™ offers climaxing with unmatched precision. It is perfect for exhilarating solo or unintrusive coupled play, allowing a versatile approach to self-pleasure.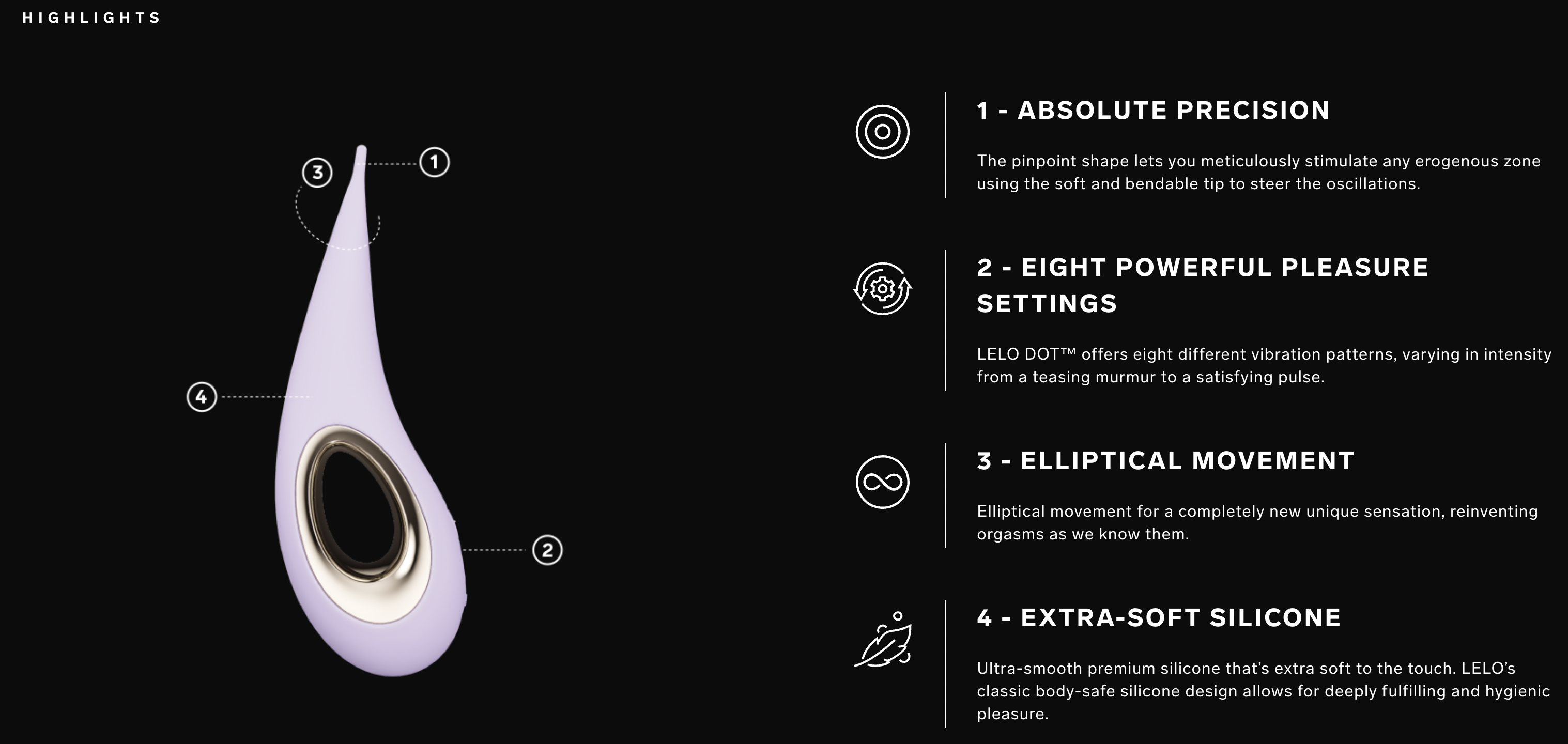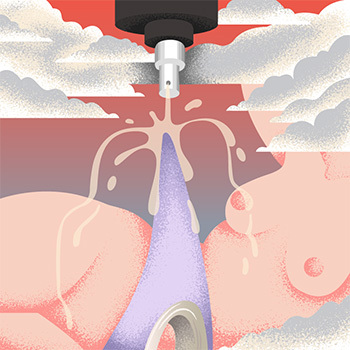 1)Apply LELO Personal Moisturizer on the very tip of your LELO DOT™ and any surface pleasure spot you plan on focusing. Think clitoris, nipples, neck - any place that gets your juices flowing.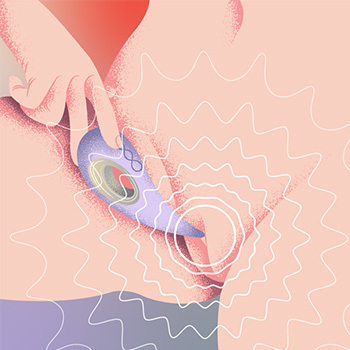 2) Once comfortable, press the () button to turn it on. Use the () to switch between the eight pleasure settings. Once ready, focus on your clitoris, and let the movements of LELO DOT™ guide you.

3)LELO DOT™ delivers intuitive strength and intensity, depending on the applied pressure and angle of use. Experiment with different positions and see which angle suits you the best.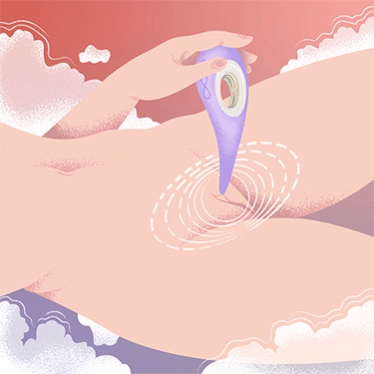 How Infinite Loop™ Technology works
Instead of moving in circles, LELO DOT™ follows an elliptical trajectory that allows constant and pleasant surprises by simply shifting the angle of the toy. Rather, it orbits around the erogenous zone, covering its every nerve ending with an elliptical pattern, resulting in a sweeping release of sensations. Think of the infinity symbol, and now imagine those same curves gently dotted onto your clitoris in one infinite motion until the climax. This comes from concentrating all the power in a bendable soft silicone tip, allowing for a precise and highly focused approach to self-pleasure.

Materials:
Body-safe silicone, ABS plastic
Size:
60 x 46 x 165 mm / 2.4 x 1.8 x 6.5 in
Battery:
Li-Ion 520mAh 3.7V
Charging:
Up to 2h at 5.0 V 500 mA
LELO DOT™
USB charging cord
Satin storage pouch
Warranty registration card
Detailed instruction manual
The 1-year warranty covers you up to one year after the purchase date. If a problem occurs within this time, you can file a claim to receive a free replacement. Just save the receipt!
The 10-year warranty covers your product for ten years after your 1-year warranty expires.